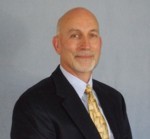 John McPherson (tenor): He spends much of his time on the road during the day, making deliveries to supermarkets and singing on the weekends. In the past, he has served as a music minister and has been a part of other Southern Gospel singing groups. Among his interests are soccer, bass fishing, and gospel music! His favorite scripture verses are Ephesians 2:8-9. John and his wife, Joanne have been married since 1976 and reside in Orrstown, PA. They have a daughter, a son and five grandchildren.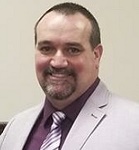 Brad Lowery (Lead): Since the age of 5, Brad has been fulfilling God's purpose in his life to sing. Brad's family first sang Southern Gospel music with another family and called themselves The Seekers. At the age of 16, Brad's family started singing as The Lowery Family, which sang for 30 years in western Maryland and surrounding areas. Brad joined the Fellowship Quartet in 2016, where he continues to use his singing ability to bring honor and glory to God.
Brad accepted Christ as his savior at a young age. He was raised in the church and has always been active in church ministries. He has served as Sunday School Teacher, Youth Leader, and board member. He is currently a member of the choir and the Praise and Worship Team. Outside the church, Brad has also served his community, coaching youth sports and as the treasurer for his town. He and his wife, Paula, live in Ellerslie, MD, where they raised two sons, Steven and Lucas. Brad is currently employed by Northrop Grumman as a Quality Engineer.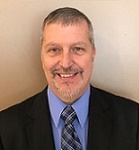 Mark Berkey (baritone): Mark is from Windber, PA, where he and his wife Annette have raised 4 children and now have 7 grandchildren. He has been involved with music ministry for over 20 years and has sung with the Four For One Quartet, and the Good News Quartet. He has served in his home church, Windber Church of the Brethren since he was a teenager and continues to serve there as a Deacon and multiple other offices and positions. He has been in the elevator industry since 1993 and currently is co-owner/President of Right Elevator, LLC, which he operates with his sons.
Mark accepted Jesus Christ as Lord and Savior of his life at the age of 12 and has strived to serve him faithfully ever since. Being involved in music ministry is a blessing to him and he considers it a privilege to minister in this way while traveling with the quartet. "Choose for yourself this day whom you will serve" ….. "but as for me and my house, we will serve the Lord". Joshua 24:15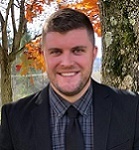 Nick Berkey (bass): Nick resides in Hooversville, PA with his wife, Maggie (m. 2008), and three children, Josie (9), Mack (6), and Travis (3). He was honorably discharged from the United States Coast Guard in August 2011, and currently works as co-owner/Vice-President of Right Elevator, LLC. He enjoys spending time with his family, playing golf, and hunting. Nick has always had a desire to serve the Lord, and has been able to do so by teaching Sunday School, singing in the church choir, serving on boards and commissions, and filling the pulpit from time to time. While he has loved Southern Gospel music since his youth, this is his first opportunity to serve as a part of a music ministry. He looks forward to fulfilling God's call for him as the bass singer with the Fellowship Quartet.
"I will sing unto the LORD as long as I live; I will sing praise to my God while I have my being." – Psalm 104:33
"For whosoever shall call upon the name of the Lord shall be saved." – Romans 10:13